Your Boat is Ready When You Are
Membership
Guaranteed Sailing
Flexible Scheduling
New Model Yachts
Ownership
Monthly Revenue
Professional Yacht Management
Sail Your Boat 14 Times/Month
Sailing School
Learn to Sail Safely
Logically Sequenced Curriculum
ASA Certifications
Fleet Rates
Modern Design Sailboats
Luxurious and Comfortable
Efficient and Easy to Sail
The evolution of the "sharing economy" has resulted in many concepts for shared services and ownership.
While companies like Airbnb, UBER, etc. have recognized the attraction and advantages of shared use and ownership, SailTime evolves this concept to boat ownership. Through Sailtime Ontario you can purchase a vessel for use in the program or secure membership in one of our boats thus giving you and your friends and family on water access and enjoyment without the hassles of ownership.
You will find information on the available vessels on our "Fleet" page. All of the vessels in the fleet are new Jeanneaus with equipment and outfitting to make your experience on the water most enjoyable.
Membership fees are based on the type of membership you choose and on which Vessel.
We are excited to see you are interested in a Sailtime Membership.
Sailtime Ontario is owned and operated by Navy Point, the regional dealer for Jeanneau. Navy Point has been in business for over 40 years and is well known throughout the region as the premier boat sales and service business in the area. With Sales offices in Toronto and Rochester, NY as well as our complete 150 slip marina, service center, and yacht sales operation in Sackets Harbor, NY we are here to meet all of your boating needs.
Thank you for considering SailTime, we look forward to working with you on your SailTime experience!
Read the latest news and updates from SailTime. Check out articles, insights, care and maintenance tips, and more. For even more content and information, click the link below.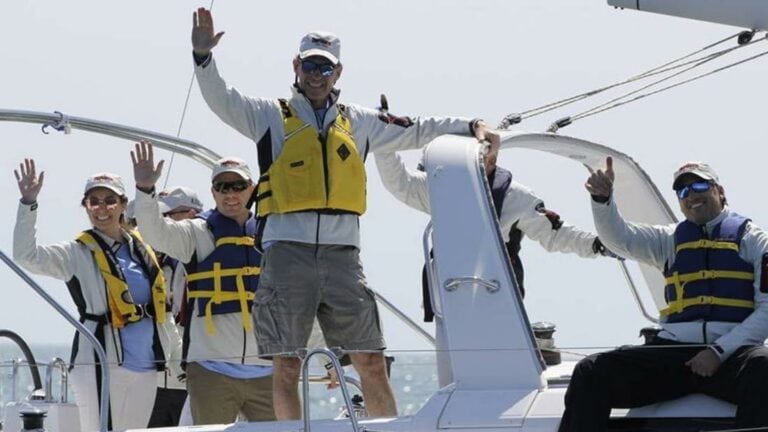 SailTime offers new boats, lots of opportunities to get on the water, great locations, scheduling flexibility, and more… but membership can be even better than what it looks like on paper.
Read More
Get more info now to learn about joining SailTime in your local area. You are on the right track to an Easy, Affordable and Smart way of getting on the water!