Affordable Flat Rate Sailing in Portsmouth, RI
Membership
Guaranteed Sailing
Flexible Scheduling
New Model Yachts
Ownership
Monthly Revenue
Professional Yacht Management
Sail Your Boat 14 Times/Month
Sailing School
Learn to Sail Safely
Logically Sequenced Curriculum
ASA Certifications
Fleet Rates
Modern Design Sailboats
Luxurious and Comfortable
Efficient and Easy to Sail
Sail All Season Long For an Easy Monthly Fee
A new Jeanneau 389 has been selected for the SailTime program and we are looking for new owners who might want to add either a 349, 389 or a 419.    Members may purchase an annual subscription to use their 349 for a mere $9,500 per year and enjoy days and weeks of sailing with no additional fees.  What better way to be sailing next year here in Southern New England for a fraction of the cost of a new boat.
Our address is: 39 Alexander Rd, Portsmouth, RI and the base manager, Steve Fischer, can be reached at sfischer@sailtime.com or call him at 401 300 2988.  Steve is also the charter fleet manager and knows the Jeanneau product very well.
Read the latest news and updates from SailTime. Check out articles, insights, care and maintenance tips, and more. For even more content and information, click the link below.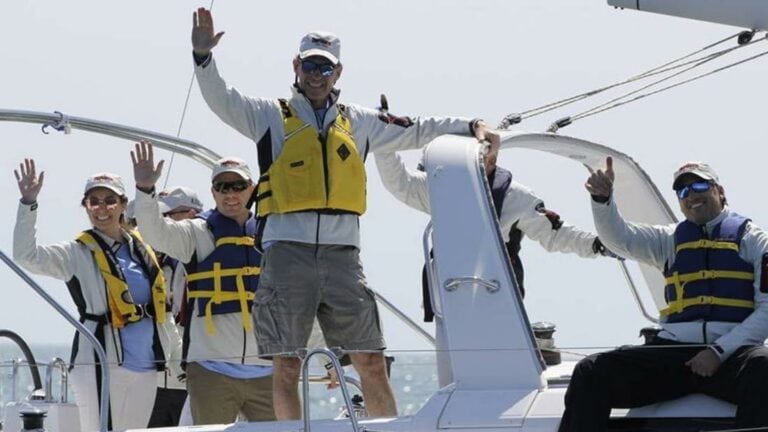 SailTime offers new boats, lots of opportunities to get on the water, great locations, scheduling flexibility, and more… but membership can be even better than what it looks like on paper.
Read More
Get more info now to learn about joining SailTime in your local area. You are on the right track to an Easy, Affordable and Smart way of getting on the water!