Your Boat is Ready When You Are
Membership
Guaranteed Sailing
Flexible Scheduling
New Model Yachts
Ownership
Monthly Revenue
Professional Yacht Management
Sail Your Boat 14 Times/Month
Sailing School
Learn to Sail Safely
Logically Sequenced Curriculum
ASA Certifications
Fleet Rates
Modern Design Sailboats
Luxurious and Comfortable
Efficient and Easy to Sail
Sailing is Social Distancing
Just you and your crew. 
More than ever, now is the best time to start sailing.  What better way to spend the day than skimming along the waters in a fresh breeze on your own sailboat?  Just you and your crew, sailing on the lake, anchoring and taking a swim, maybe spending the night aboard.  Now is the time to discover sailing!
We are currently taking names for the new Member waiting list.     If you're interested in a Membership for 2023, don't hesitate to contact us.  We'll get you on the waiting list and then you'll have priority when a spot opens up.
Plan Ahead for 2023! If you have your name on the list we will call you first for openings in 2023.  We plan on adding new boats to the fleet in 2023 so contact us today to reserve your spot!
SailTime is an ASA Awarded Sailing School
As an American Sailing Association (ASA) affiliate, SailTime Detroit's Sailing School offers the very best in quality on-water sailing education.  Increase your knowledge and improve your skills with one of our highly qualified US Coast Guard licensed instructor/captains.
We offer a full range of ASA certifications from basic keelboat to advanced coastal cruising and more. We specialize in teaching safe and effective docking techniques to ease stress when going in and out of the slip.
Read the latest news and updates from SailTime. Check out articles, insights, care and maintenance tips, and more. For even more content and information, click the link below.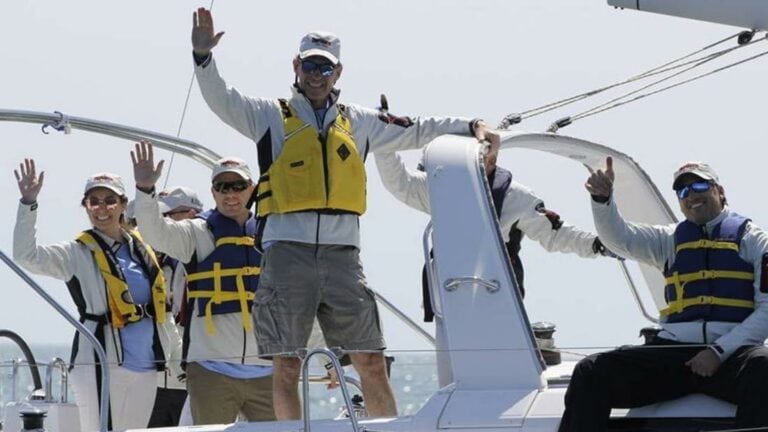 SailTime offers new boats, lots of opportunities to get on the water, great locations, scheduling flexibility, and more… but membership can be even better than what it looks like on paper.
Read More
Get more info now to learn about joining SailTime in your local area. You are on the right track to an Easy, Affordable and Smart way of getting on the water!